< Back to Poems
Irony (Or "Crushed before the Moth")
< transcription 1 recto, verso >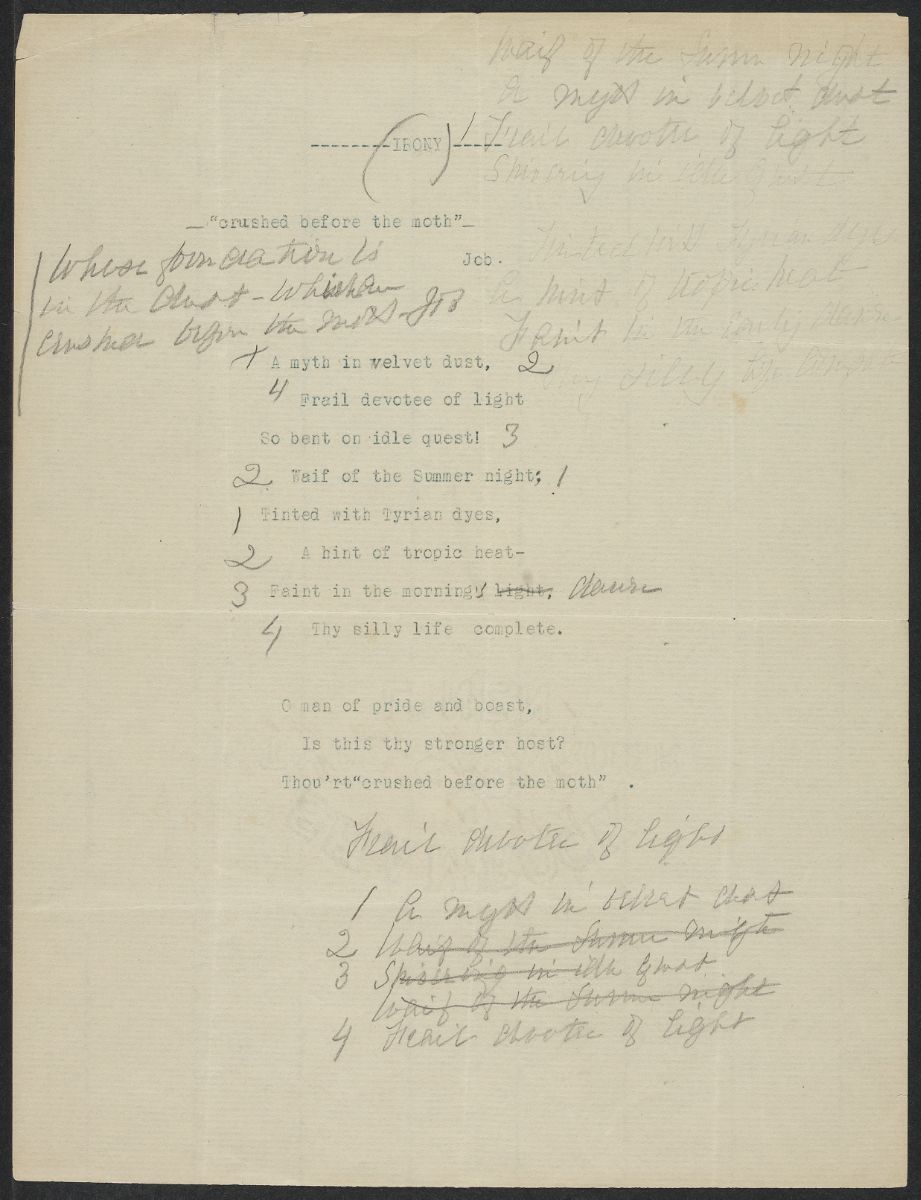 < transcription 2 >
Notes
H bMS Am 1118.95, Box 9
C.1884 | In similar handwriting to that in "Hyssop" | Ink | Blue tissue paper stationary (as if for writing overseas) 
The typed version (by Ned) shows that Susan was very particular about line order and was working hard on its arrangement. The numbers penciled beside each line suggest the following line order:
Waif of the Summer night,
A myth in velvet dust,
So bent on idle quest!
Frail devotee of light
Tinted with Tyrian dyes,

A hint of tropic heat--

Faint in the morning['s] [del:
light] dawn,

Thy silly life complete.
The manuscript copy of the poem is most likely the final version, as the version Ned copies into his notebook matches this manuscript copy. Note, too, that Susan corrects Ned's transcription against the manuscript copy.
Typescript with pencil emendations in margins. "Whose foundation is in the dust - which are crushed before the moth - Job" [pencilled between title/epigraph and poem]. Beginnings of poems are on verso in pencil (mostly) with four independent lines in ink.